Like it or not Electric Scooters are here to stay.
In this issue of "The Best Of", we break down the best Electric scooters and find out which one is the best for nipping in and out of city skylines.
All of our choices are fully electric and fall within the same category with lithium batteries.
You can find our wired options available in this issue of "The Best Of"
---
Smarthomebuyer Recommended
Xiaomi Ninebot Mijia M365 Smart Electric Scooter (black)
Buy Now
Amazon.co.uk
as of April 24, 2021 1:09 pm
Features
The electric scooter comes with a dual-brake system.
Smart APP. It can track your cycling habits, riding speed, battery life, etc.
There are 4 LED lights displaying the battery capacity, which is easy to know the power quantity
3 seconds quick folding design, stable and convenient
Kinetic energy recovery system. The electric scooter has a kinetic energy recovery system that converts kinetic energy into electric energy and offers a better battery life
---
Kick Electric Scooter

Free shipping
Buy Now
Amazon.co.uk
as of April 24, 2021 1:09 pm
Features
Powerful, smooth and quiet electric kick scooter
Electronic braking system (EBS) with mechanical brake assist allows the battery to be recharged during braking
Solid carbon construction with a simple folding latch design
LED light. Intelligent display with speed, travel distance and battery capacity indication
---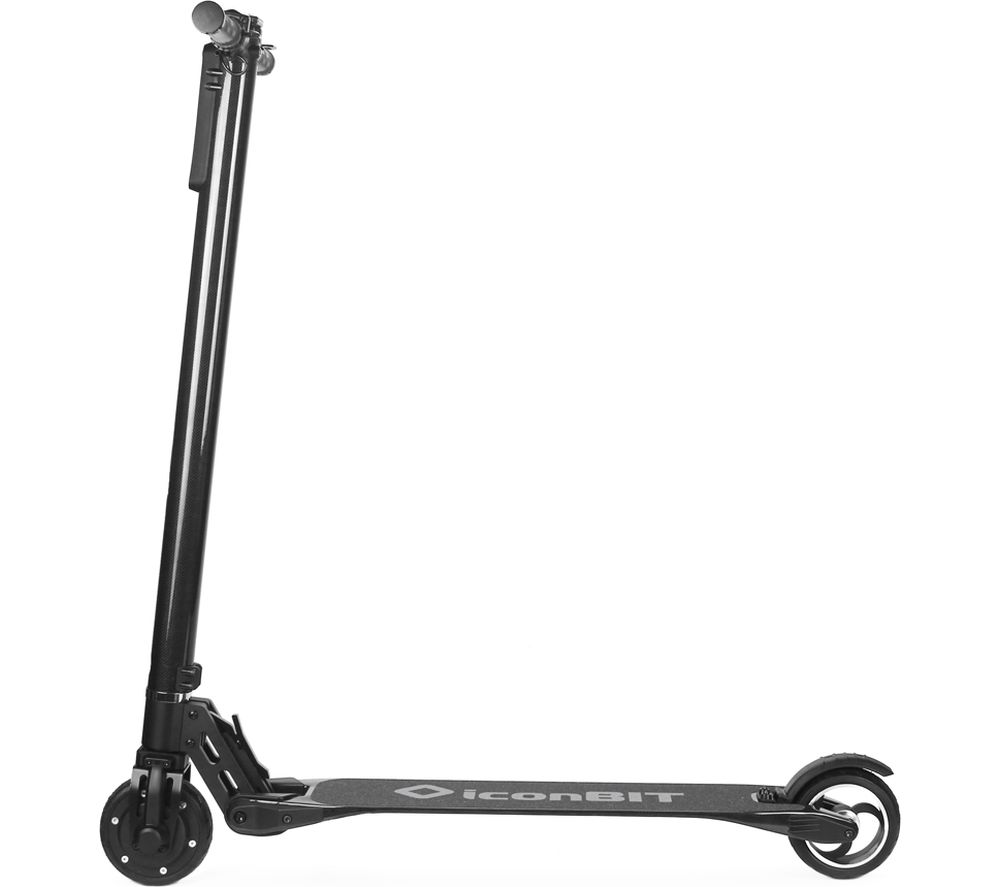 ICONBIT Smart Kick Scooter - Black
Buy Now
Currys.co.uk
as of April 30, 2020 10:19 pm
Top features
- Easily portable to get you anywhere
- 350-watts motor and electronic braking for smooth ride
- On-board computer display to keep you in control
- High-capacity battery so you can ride longer
- Easily portable

Change the way you get around the city with this IconBIT Smart Kick Scooter. With its Fast Folding System, you can easily commute to anywhere you need, and then pack the scooter away in a flash.

An ultra-slim carbon fibre deck keeps the scooter light so you can carry up your office stairs or tuck it under the seat of a bus.
350-watts motor and electronic breaking

Powerful, smooth, and quiet, this electric kick scooter has 5.5-inch tires, 350-watt motor and 3 speeds for effortless cruising along city sidewalks and parks.

The electronic braking system gives you greater confidence on the road while helping keep the battery charged.
On-board computer display

The Smart Kick Scooter is equipped with an LCD screen that shows you important info such as speed, battery level, and travel distance, letting you manage your rides smartly.

High-capacity battery stored in the front of the steering tube to spread heat evenly and offer greater balance, the battery lets you travel 23 kilometres before a full recharge is required.